May Peace Prevail on Earth

Recent Madoka
click to see more
---
Updated in ToruSugita.Net
New Etchings
New Color Etchings
New Screen prints

---
DVC Recent Sabbatical Exhibit
Mark Messenger, Leo Bersamina, Jane Fisher, & Toru Sugita
Through 9/19
Reception: Tuesday 9/17, 11:30 ~ 12:30
DVC Art Gallery
321 Golf Club Road Pleasant Hill, CA 94523
M-Th 11~4, F11~3
---
Toru is Participating with 16 New Etchings
FourSquared 2019
August 24 ~ September 28, 2019
Opening Reception: Sat. August 24th 7 - 10 pm
Artist Talk: Sat. September 28th 11 am - 3 pm
Featured Artists:
Stacy Carter, Rebecca Fox, Paul Gibson, Ivy Jacobsen
Carol Jessen, Joseph Kowalczyk, Lola, Michael McConnell
Derek Nunn, Jenny Phillips, Lucky Rapp, Fernando Reyes
Charles Stinson, Toru Sugita, Truong Tran, and Sandra Yagi
Events with the exhibit
Sat, Sept 7th, 7-9pm:
SquaredAlumni Opening Reception
Arc Project Gallery
Fri, Sept 13th, 6-9pm:
Teen Van Fundraiser
https://www.stanfordchildrens.org/en/service/teen-van
Sun, Sept 15th, 6:30-9:30 pm Art and Sounds V -
Douglas Machiz String Quartet performing DeBussy and Hayden
GroupMuse concert - reservations required
http://l.grpm.us/gDXq6g
Weds, Sept 25th, 6-8pm
Youth is a State of Mind
professional business mixer - a no agenda mix & mingle sponsored by my day job
Sat, Sept 28th, 12-3pm
Closing Reception & Artist Talk for both Squared exhibitions. Coffee and nibbles.
Arc Studios
1246 Folsom Street, San Francisco, CA 94103
Hours: Wednesdays & Thursdays 1-6PM and Saturdays 12-3PM
---
Toru & Fumiyo
Double Solo Shows in Kyoto
Just Ended
Click to see the Gallery Views
---
---
Toru Received Best of the Show Award!
13th Annual California Centered: Printmaking Exhibition
Merced Multicultural Art Center, Merced, CA
---
Toru self-published catalogue
Toru Sugita - Wandering
Works ~ 2015
Available at lulu.com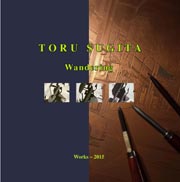 revised version
---

Floating Lanterns & Golden Shrines
Celebrating Japanese Festivals
Text by Rena Krasno, Illustrated by Toru Sugita

$19.95


Pacific View Press
---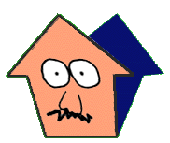 BACK TO TORU HOME PAGE